Deposit Unlock: Buy your new Redrow home with just a 5% deposit
The Deposit Unlock scheme is a new scheme that is offering competitive interest rates on 95% mortgages. Meaning that all you need to buy a brand new Redrow home is just a 5% deposit.
Designed to unlock homeownership for many more people, the scheme has been created through a partnership between lenders and the housebuilding industry.
What is the Deposit Unlock scheme
Available to first time buyers and existing homeowners on homes up to £750,000.

Buy with a 5% deposit and a 95% LTV Mortgage.

We guarantee part of your mortgage to help keep interest rates competitive.

Exclusively available on new-build homes.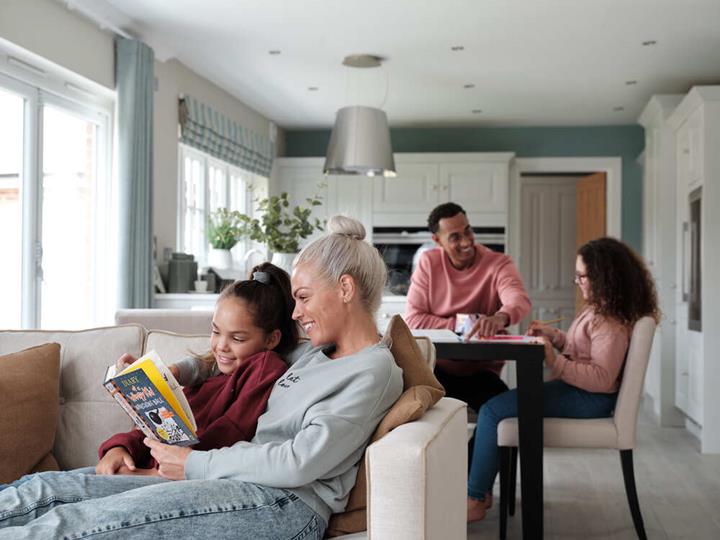 Find your perfect Redrow home today
Please speak to a sales consultant at your preferred development to discuss if Deposit Unlock can benefit you.
Everything you need to know about Deposit Unlock
Why use Deposit Unlock
You can access lower mortgage interest rates even with a smaller deposit.
You can get a foothold on the property ladder without having to save for a large deposit.
You can now move to a bigger home with room to grow.
How to apply
Available on selected homes. Please speak to the sales consultant on your preferred development to find out more.
What homes can be bought under the deposit unlock scheme?
This scheme is exclusively available on selected new build homes priced under £750,000.
Where is the scheme available?
Deposit Unlock is available on selected plots only. Speak to your sales consultant to find out more.
Who is eligible to apply?
First time buyers and existing homeowners are eligible to take advantage of this scheme on homes up to £750,000.
Other ways we can help you move
Discover how easy and affordable to buy a new Redrow home can be with more ways designed to help you move.
Terms and Conditions
Offer available on selected homes and developments only. Subject to contract and status. Following withdrawal or termination of any offer, we reserve the right to extend, reintroduce or amend any such offer as we see fit at any time.

The scheme is available in the UK and on homes up to the value of £750,000.

Customer's minimum 5% deposit is required.

The product is backed by a mortgage indemnity insurance to which Redrow Homes Limited make a financial contribution. The insurance covers the lender in the event of a loss as a result of repossession.

The buyer's obligations to the lender remain unchanged.

This scheme cannot be used in conjunction with any other Redrow Homes offer or incentive.

Redrow Homes Limited do not offer mortgage advice so any advice in this respect should be obtained from the mortgage adviser or lender.