Garden Villages
Creating thriving communities is at the heart of everything we do and there's no better place to experience that than a Garden Village. Shining examples of 21st century placemaking, our Garden Villages are all the best bits of a Redrow development delivered at scale.
What is a Garden Village?
Inspired by the Garden City movement, our Garden Villages are thoughtfully designed, well landscaped new communities which are pedestrian and cycle friendly. Predominantly found in semi-rural locations, they offer the best of both worlds with plenty of easy access to nearby cities while giving a sense of country living. Key to the Garden Village concept is having places to go and things to do. That's why a lot of our garden villages consist of large green open spaces including sports pitches, community orchards and allotments and are designed around the existing natural environment.
In all our garden villages, you'll find a range of house types suitable for the whole community, all set within well landscaped streets with all essential amenities in close reach, helping to create multi-generational, diverse and vibrant neighbourhoods.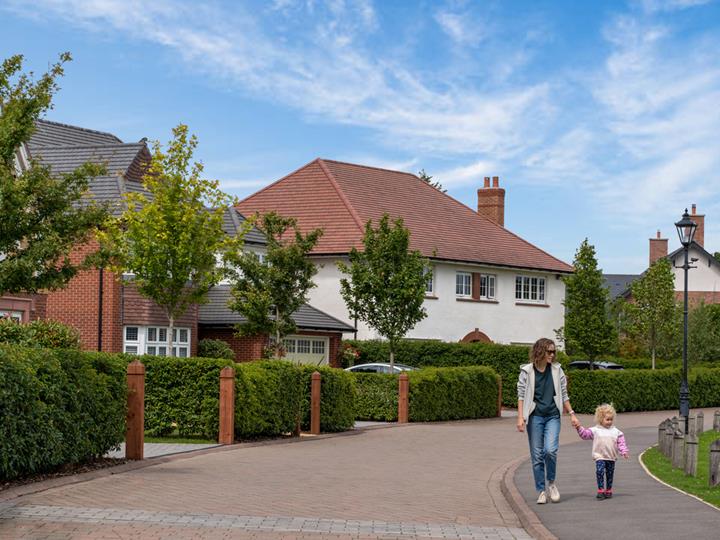 History of the garden city movement
Before the garden village, there was the Garden City. Pioneered by Ebenezer Howard and immortalised in places like Letchworth and Welwyn, the Garden City concept was built around a clear set of principles with a view to bridging the gap between the city and country following mass urbanisation brought on by industrial revolution.
Key to its success was its focus on community, making sure local people were considered at every stage and those living in the Garden City could easily commute to work nearby. In addition, there was a real focus on beautifully and imaginatively designed homes and plenty of green space, features at the core of our approach.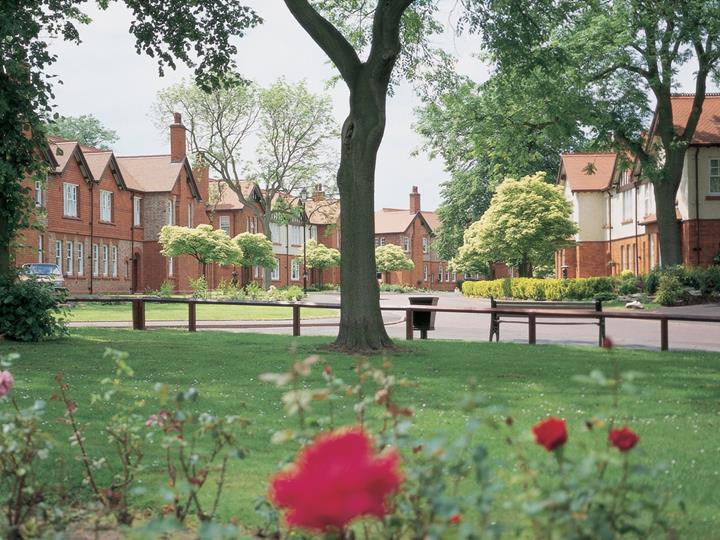 Keeping it local
Leaning into the history of our locations allows us to build upon their past and create a real sense of legacy. Take Woodford Garden Village, one of the largest housing development projects in the North of England. Once a 500 acre airfield belonging to BAE systems, its aeronautical history is sensitively woven into the fabric of the new development, with the community designed around the former runways.
Amington Garden Village
With up to 1,100 new homes, 25 hectares of land retained or enhanced as public open space and £30 million being invested in the community including almost £9 million for a new primary school and secondary school educational facilities, £2 million contribution for on-site open space including a nature reserve and community woodland, Amington Garden Village is the perfect location for growing families.
Daresbury Garden Village
Nestled in Cheshire, Daresbury Garden Village is perfectly situated. While you're connected to the wider world by international hubs like Liverpool and Manchester which are only a short drive away, everything you need is on your doorsteps with shops, restaurants and leisure facilities much closer to home. With a range of outstanding schools and plenty of career opportunities at the next door Science Park, there's plenty of opportunity for a new lifestyle.
Ebbsfleet Garden City
The first Garden City for 100 years, Ebbsfleet Garden City is a flagship scheme, designed to tackle the housing shortage head on by delivering high quality new homes as part of a sustainable new community. As part of it, we're delivering 900 new homes on a development which will be made up of 30% open space including sports pitches, two courts, play areas and allotments in addition to a local shop and a community hall.
Kings Moat Garden Village
Kings Moat Garden Village is an exciting new neighbourhood situated just two miles from Chester's city centre. As part of Redrow's renowned Heritage Collection, these homes form part of a self contained, sustainable community that's set to include a range of new shops, village and health centres, along with a restaurant and primary school.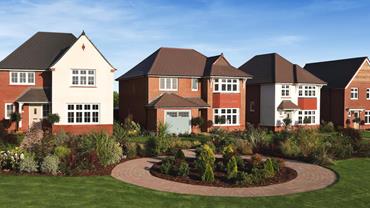 Emperor Park
3 and 4 bedroom homes available from £391,995.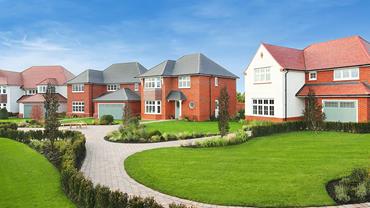 Roman Green
3 and 4 bedroom homes available from £492,995.
Explore Roman Green
Ledsham Garden Village
This West Cheshire development of up to 2,000 new homes, green spaces and community facilities was inspired by one of the UK's original garden villages, Port Sunlight, which can be found only a few miles away. We've looked to emulate that winning combination of characterful homes surrounded by easily accessible green spaces, strong connectivity and a true sense of community.
The development will include 50 acres of green spaces like sports pitches and allotments as well as £12.5 million in community investment including a shop, community hall and local education.
Newton Garden Village
Steeped in history, Newton Garden village comprises over 500 new homes, alongside 20 acres of open space, wildflower meadows, woodland, allotments, and wildlife-rich spaces that are easily accessible to the local community. Almost £12 million, included £2.35 million for a new primary school, is being invested in the community.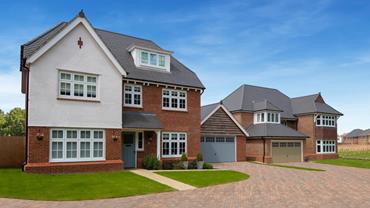 Ash Holt
3 and 4 bedroom homes available from £353,950.
Explore Ash Holt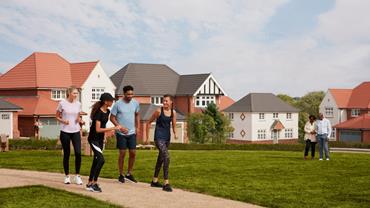 Wellington Place
3 and 4 bedroom homes available from £259,950.
Plasdwr Garden City
With Redrow as the lead developer, Plasdwr Garden City is a £2 billion Garden City fit for the 21st century and will ultimately deliver up to 7,000 new homes, £73.5 in community contributions and 400 acres of green space, almost 40% of the development. The new community comprises five new walkable neighbourhoods, all with their own characteristics, five new schools and three new 'super cycleways'.
Woodford Garden Village
920 new homes and 104 later life apartments, almost £10 million in community investment and over 50 hectares of public green space, Woodford Garden Village showcases placemaking at its very best. Designed in keeping with the original garden cities of the early 20th century, Woodford Garden Village makes it easy for people to connect with nature, is easily navigated on foot or by bicycle and links effortlessly with the surrounding neighbourhood.