It's the start of a very exciting journey for you and your family and one you can track via My Redrow. If you've reserved 'off plan' your home is about to take shape before your eyes over the coming weeks and months. But did you know most of the process of building a house is undertaken by hand? Here's a summary of the stages of house construction – from foundations to finish.
Laying the foundations
House building is a complex process which will usually take between 26 and 32 weeks to complete, and involve up to 100 skilled technicians and tradespeople. Hand crafting your home is kind of a big deal, so we're going to take through how to build a house step by step. Here goes…
Before your home's foundations are laid, the ground is cleared, prepared and levelled. Typically, there are three types of foundation, all designed by engineers, relative to the type of ground your home is being built on and the style of property (e.g. house or apartment block). All require digging the ground down to a pre-determined depth and an element of concrete, but before any concrete can be poured an independent inspection is undertaken, either by the NHBC or local building control.
Traditional foundations: Trenches are dug and filled with concrete
Piled foundations: These generally go much deeper, using a piling machine to dig columns down to around 10ft. The columns are then filled with reinforced concrete or vibrated stone, before steel cages are built on top of the columns and subsequently filled with concrete.
Raft foundations: Steel work is used within the foundations to spread the load. These are often used on sites where homes are being built where previous structures once stood.
It takes just a few days for the concrete to harden and building work above ground can begin.
Stay with us, we're talking about sub-structure and drainage
Don't be put off by the lackluster title – this is actually a fascinating stage of house building.
Ok so that's not strictly true, but it is very important! This is the beginning of the house coming out of the ground. Block work is built up to the damp proof course and all internal and external drainage infrastructure is put in place. The ground floor is then constructed by installing concrete beams spanning between the substructure walls before polystyrene blocks are inserted in between for insulation and structural support. The finished ground floor is then completed by pouring concrete/screed on top of the block and beams, which is then buffed to a smooth finish.
Super structure
Now we're really talking – a super name for an exciting stage of a construction project! This is everything else that forms the structure of your house up to the roof. Our bricklayers swoop in and do their stuff. All brickwork and blockwork is put in place, leaving openings for your windows and doors, and a gap for cavity wall insulation to be added a little later. Scaffolding is erected as the walls get higher and one or more sets of timber joists and flooring are added to form the different floor levels. External features are added like brick plinths or decorative brickwork (particularly important for our Heritage Collection homes, which boast period style Arts and Crafts inspired exteriors) or, if you've chosen a render finish, your home will be built from blocks until the render is added later.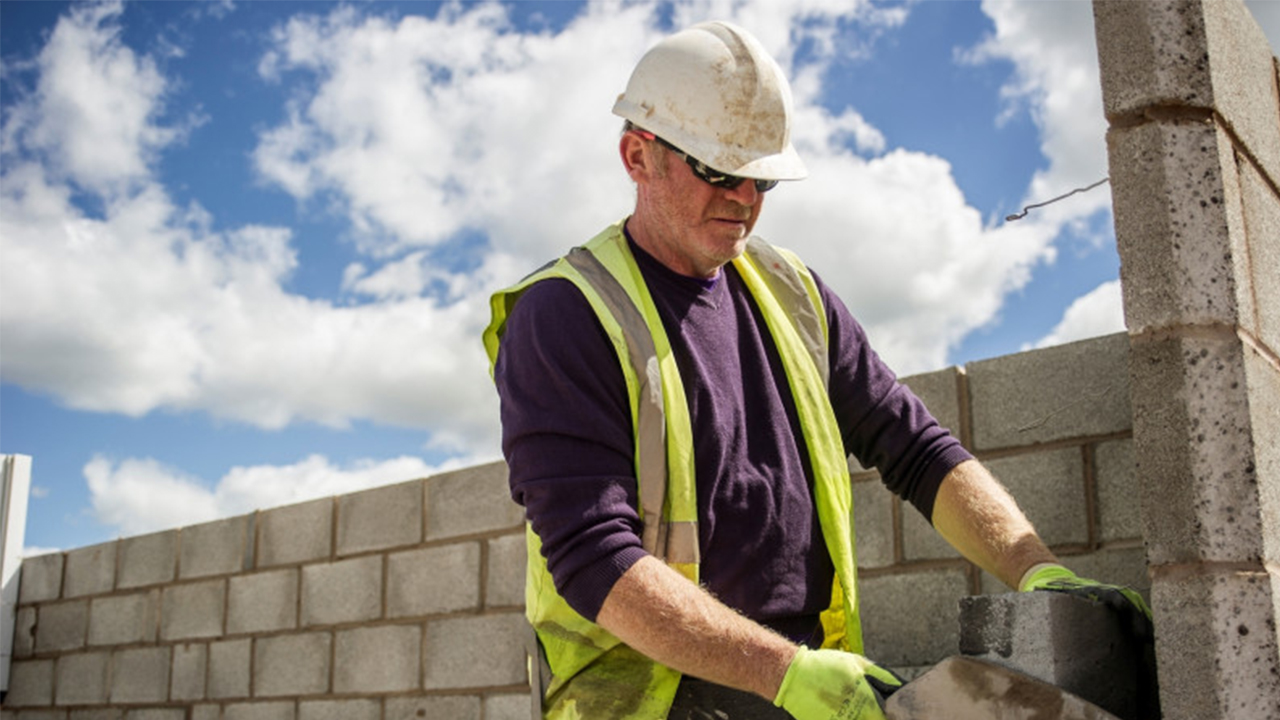 All under one roof
Now we bring in the big guns, well a big crane anyway. The roof timber trusses are lifted into place and arranged and fixed by a carpenter. A roof tiler then comes in to felt and batten and fix the tiles on top, accounting for vents and the boiler flue where appropriate. The fascia boards and soffits are also added at this stage. A plumber then adds the guttering and temporary downpipes.
Once the roof is complete, the scaffolding can be dropped and any additional outside detailing can be completed such as rendering, tile hangings or larch lap boarding (all sought after features of our Heritage Collection).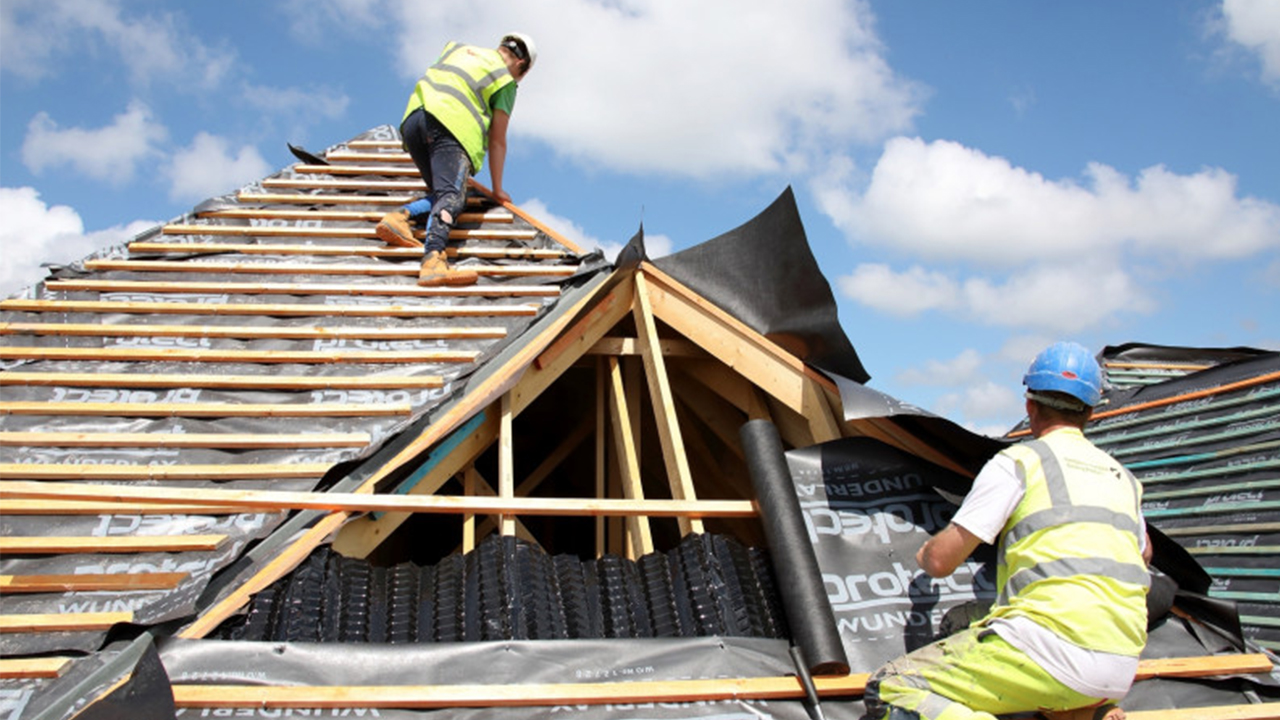 The inside job
Once the roof is on and the property is water-tight, work can begin inside – known in the trade as the 'first fix'. This involves at least four different trades working as a team (adhering to all Covid safe guidance) to add the internal framework of a fully functioning house.
A carpenter will complete the stairs and all the internal stud walls, as well as the front and back doors, before the patio doors and windows are fitted by the window fitter. An electrician runs cables throughout the house and puts all back boxes in place for sockets and switches and any extras like media plates or downlights.
The plumber then runs all of the pipework throughout including the hot and cold water pipes, outside taps pipework, heating and radiator pipes and SVP drainage.
Markings are stencilled on the floor so you can see later where your cables and pipes are located and the cavity wall insulation is pumped in to the cavities to keep your home nice and toasty.
Once the first fix is complete, your house is subject to an NHBC pre-plaster inspection (or equivalent by the local building control) one of eight external and internal inspection points throughout the build that go above those required by Building Regulations and NHBC standards.
You will then be offered either a virtual or in-person 'hard hat' tour of your new home – your first chance to see inside!
Smooth operators
Bring on the plasterers (or dry liners if you're reading this down south) – the smoothest operators in the building trade. Plastering / dry lining is usually done in three stages:
Tacking – screwing the plaster boards to the stud walls and ceiling
Sticking – fixing plaster board to the block work with adhesive
Plastering (or taping and jointing)
The finished plaster is left to dry for a few days, then it's sanded down to a smooth finish before the painters make their first appearance to cover it in a 'mist coat' of thinned paint.
The famous five
We're now onto the second fix phase as it's known in the business. This involves five key trades – a carpenter, electrician, plumber, ceramic tiler and kitchen fitter taking your home up to the pre-decoration stage.
The carpenter's back to add the skirting boards, door frames and doors, stair balustrades and handrails, while the electrician fits all of the socket plates and light switches, lighting and smoke alarms and connects everything up to a shiny new fuse board.
The plumber will fit the radiators, sanitary ware in the bathrooms and en-suites, plus the boiler and cylinder, after which a ceramic tiler will add any wall or floor tiles that come as standard, as well as any optional extras you've purchased via My Redrow when personalising your home.
The kitchen fitters will also fit your chosen cupboards, work tops (granite and Silestone upgrades usually being templated to be added later) and put your sink in place.
We'll also add your loft insulation at this point and the plasterers return to make good any holes that require filling before the property is cleaned and inspected in preparation for the decorators.
Finishing touches
All our site teams take immense pride in our finished product, and ensuring we have two weeks to complete all decorating and landscaping is just one of the ways we create homes that stand apart from our competitors.

Our painters enjoy the full run of the house to minimise dust inside the property. All ceilings, walls and woodwork are painted before the carpenter returns once more to add the door furniture, ironmongery and shelving in cupboards. Our suppliers also add your built-in wardrobes and fireplaces, whether included as standard or purchased as optional extras.

Our gas safe plumber returns to add your taps, shower screens, plugs etc before connecting the water and gas, testing the heating and water systems and checking the drainage. The electrician connects the property to the power and the appliance fitters add all standard and additional appliances such as hobs, dishwashers and fridge freezers.

Finally, the property is given another clean and mastic filler (also known as sealant) is added to ensure a sleek finish to all internal and external joins, e.g. around skirting boards and in the bathrooms.

While all this is going on inside, outside is being landscaped in readiness for handover with driveways, paths and fencing completed.

The final inspections are undertaken before carpets are added (if these have been purchased) and we're ready to show you round for your home preview. Once any remaining finishing touches are completed, we'll handover the keys to your brand new home.

For many of our staff, this is their favourite part of the job and we're proud to have many happy customers. So many in fact we have a five-star customer satisfaction rating from the HBF, meaning more than 90% would recommend us to their family and friends.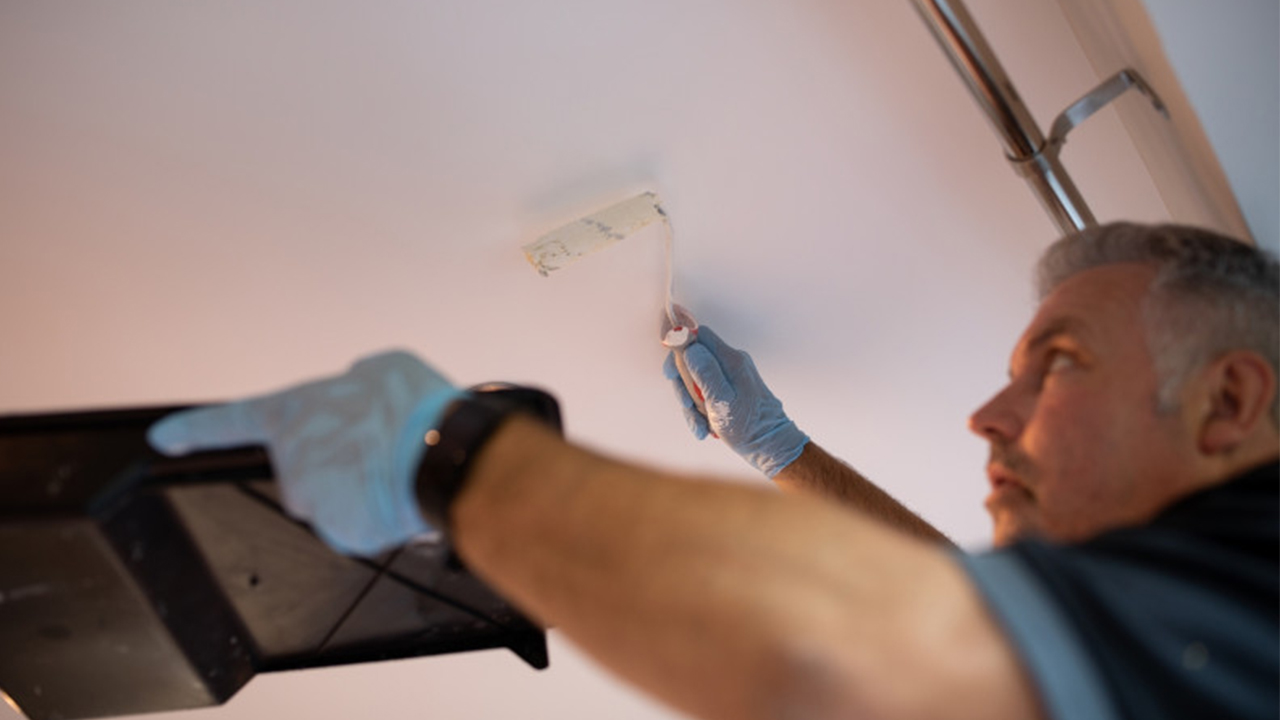 Find out more about our Heritage Collection home here.