WHAT IS NEW IN INTERIOR DESIGN TRENDS FOR TEXTILES?
There are some fabulous new trends for fabrics and textiles on the horizon that our interior design team are already introducing into our show home designs due to be unveiled in the new year.

These range from high quality basics and timeless neutrals to lustrous finishes and joyful pops of colour… and lots in between. So whether you're a lover of minimalist style or a bohemian at heart, you're sure to find a textile trend for the new season you'll adore.

Keeping abreast of the latest looks, Alysha will be visiting the UK design shows in London over the coming weeks, including Focus / 21 at the Design Centre Chelsea Harbour in September and Decorex at Olympia London in October.
WELL-MADE BASICS
Investing in high quality basics is the key to creating an interior for your home that will stand the test of time, says Alysha. "Your necessary upholstered furniture and soft furnishings – items like your sofas, curtains and rugs - should have a timeless essence as you don't necessarily want to change them every season with the new trends. Well-made basics can stay on trend for years if you invest well. For the coming year, textiles are taking on a handcrafted direction, with a focus on full coverage patterns and woven fabrics."

Nature continues its strong influence over interiors, as Alysha explains: "As designers we are increasingly tapping into the nourishing properties of nature, including plant-based fibres in untreated and raw materials. Jute rugs and runners are everywhere featuring herringbone, geometric or circular repeating patterns in neutral shades. Or for a more hardwearing option, in a high traffic area like a hallway or family room, I like to use sisal rugs.

"Accessorise with throws in chunky knits or crocheted fabrics as these can bring a real warmth to your interior for winter and create a cosy feel in any room. If you opt for uncoloured essential pieces, you can find they will provide a neutral base to which you can add stronger accent colours. For example, if partnered with baked colours like clay and terracotta you can create a Mediterranean feel or, alternatively, if balanced with natural greens, black and white you can achieve a Nordic inspired look.

"You can find an array of independent makers on platforms like Etsy creating hand-made designs for rugs and throws to blend with your existing interior. These can be real investment pieces as they emphasise substance over style – the opposite of fast fashion."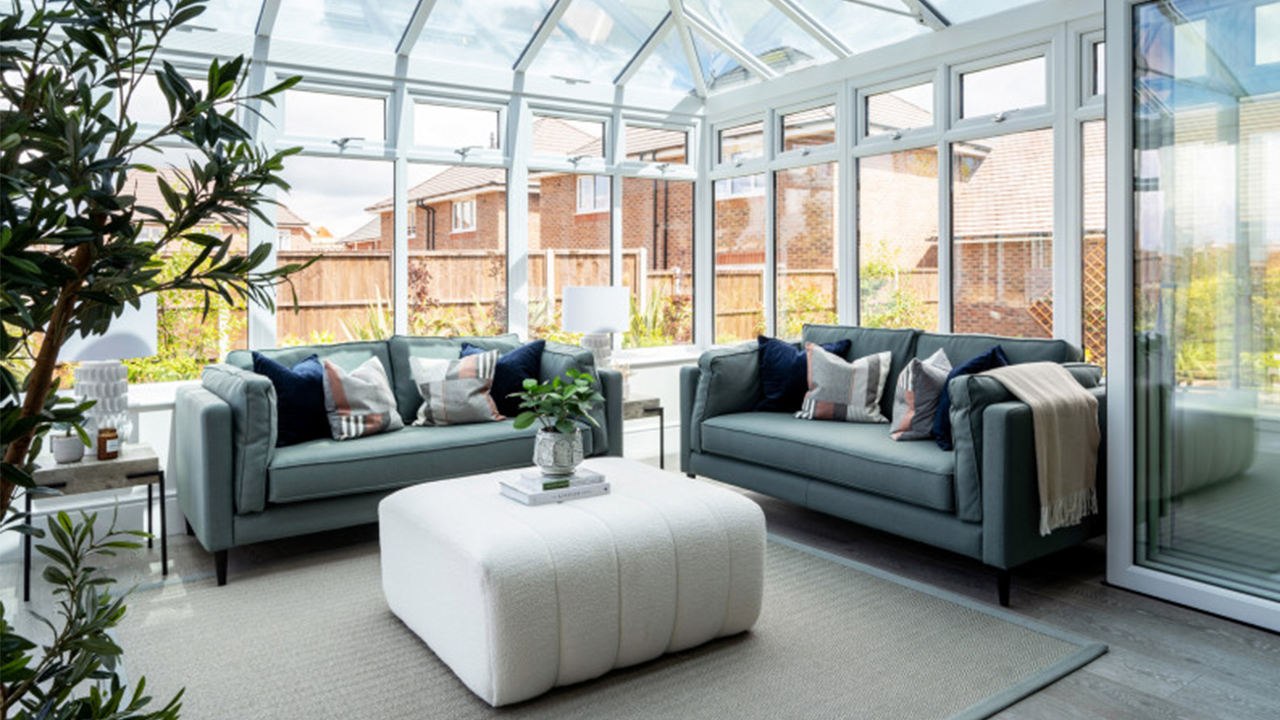 JOYFUL HUES
Choosing bright colours in your everyday essential fabrics has the power to boost your interior and your mood.

Alysha explains: "Colour has the power to change how we feel; whether that's by creating a restful bedroom with calming hues, or a bright open-plan kitchen diner to ensure a lively hub for your home.

"We love using vibrant prints in bespoke made curtains, Roman blinds and accent bespoke cushion fabrics to bring our interior design schemes to life. A flash of bright teal or burnt orange can provide an accent colour for an otherwise neutral scheme and they don't need to overpower your design. For example, if you opt for a patterned blind, you could pick out one or two of the colours and use these in your sofa or cushion piping, or in a leading edge or bottom band on your curtains."
SPINNING A YARN
Fabrics created using a unique yarn can create many interesting effects in your home.

Alysha says: "Natural and soft fibres are coming to the fore as we look for comfort and reassurance in our interiors – like the trend for bouclé fabrics, particularly for sofas and cushions. This tactile, woven thread creates a fuzzy texture when made into textile coverings.

"Brushed cotton is another soft and soothing fabric choice, and about to become a big trend. It's perfect for cushion choices or cosy winter bedding.

"Speckled grain is another look set to be everywhere for the 2022 season. Designers are developing multicoloured yarns with various mixes of recycled materials. New materials and colours are being combined in interesting ways to create a digitally inspired look that can appear almost pixelated."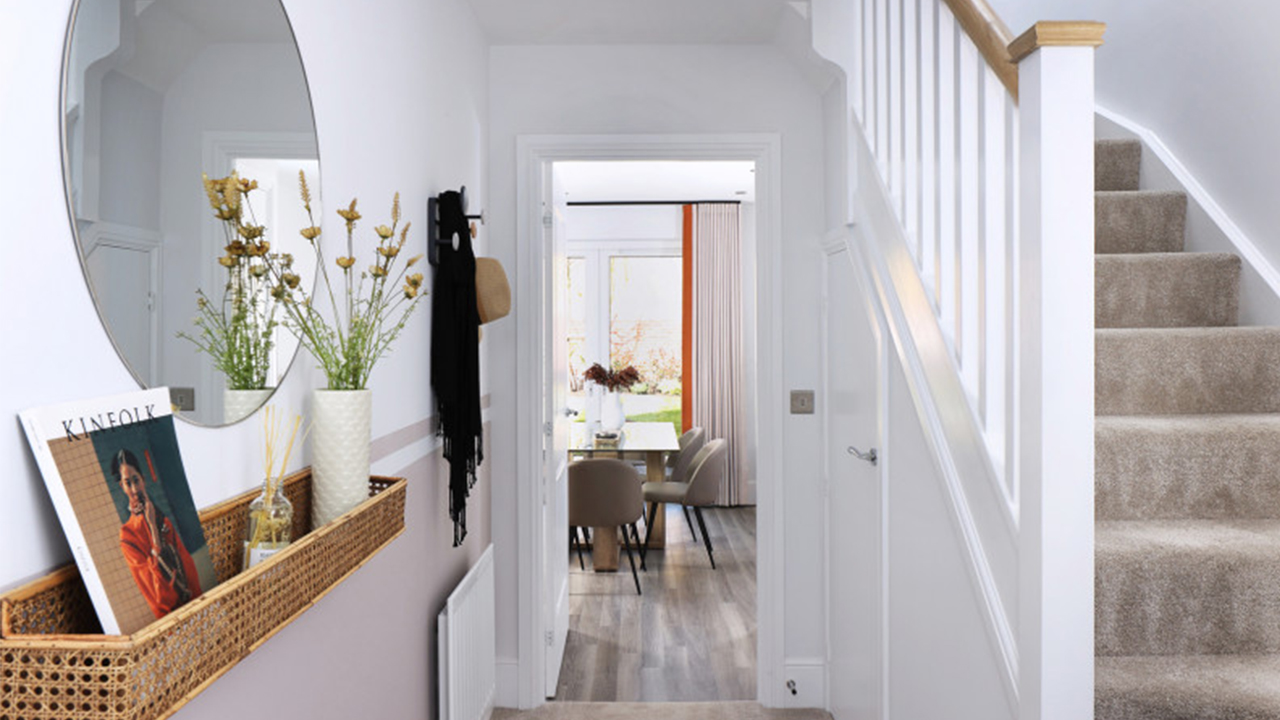 DECORATIVE DYES
While tie dye was firmly on our interior design radar in 2020, for the coming new year we're seeing even more exploration of decorative staining effects.

Alysha reveals: "Textile designers are exploring new ways to dye fabric using botanical and low-toxic dyes. This includes tie-dye and ombré techniques to form imperfect patterns that appear as if they are created naturally. While 'watery worlds' have inspired our interiors over the past year, fabrics that appear naturally stained to mimic the merging colours of the ocean or the sky at dusk are created inspiring looks for our homes."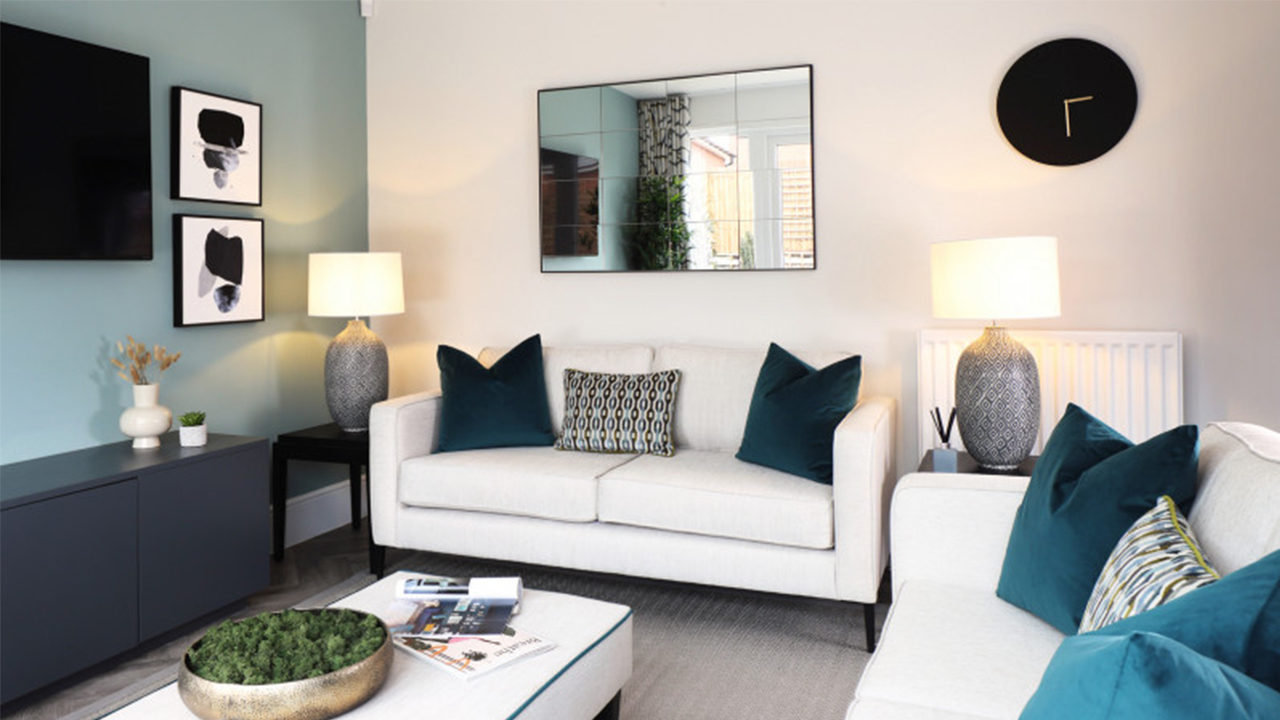 BOLD BOHO
Boho has been making a big comeback in the interiors' world. And bold boho is a celebration of laid back maximalism where highly patterned materials and detailed embellishments combine to create a distinctive look.

Alysha's on the lookout for big patterns and exuberant weaves for the new season to style Redrow's show homes. She says: "I'm a huge fan of boho style and it's an extrovert extension of some of the handmade trends we've been following for a while. Bringing in depth of colour through patterns and the layering of woven fabrics is a great way to build this look.

"I love to layer woven throws, add tassels and chunky embroidery to cushions and a hint of fringing to soft furnishings. Patchwork can also fit with your boho interior and is a great way to repurpose materials into one-of-a-kind pieces. A runner or scatter cushion using spliced materials is another way to bring personality into your space and combine several fabrics you love into one piece."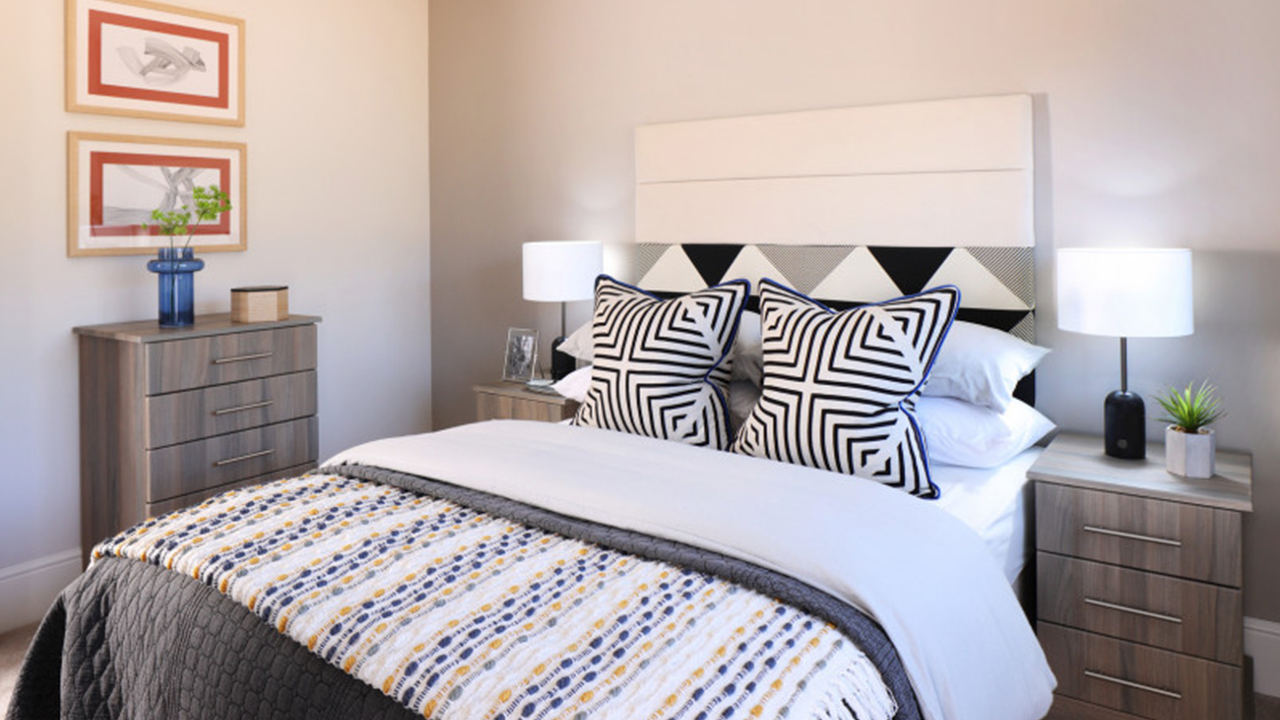 LUSTROUS FINISHES
Finally, for those who like to add a touch of all-out glamour to their home interior, high-shine yarns, velours and velvets are all on trend for 2022.

"We love to use more luxurious fabrics in our formal lounges and main bedroom suites," says Alysha.

"Bringing in luxe fabrics in the form of a velvet occasional chair for the window area of a bedroom can really accentuate the space and create that boutique hotel look many people aspire to achieve. Velours and flat velvets also look fabulous on an oversized headboard, which can create a real feature of your bed, while glossy look fabrics can be added to your room through scatter cushions and throws to complete a more opulent finish."

For more interior inspiration visit follow us on Instagram - @redrowhomes – or search Redrow Homes on Pinterest.