Eco Now
Our Eco Now homes which use our highly efficient 'Fabric-First' approach to save you energy makes energy bills 55% cheaper. From the way the home is laid out, the material we use to build it and the high-specification doors, windows and boilers we use, everything is designed to retain heat in the home.
Big spaces, big savings
Large open-plan spaces aren't the only benefit of a brand new Redrow. Our homes are incredibly energy efficient, meaning you can save an average of £2,600* a year on your energy bills compared to a second hand home.
If you're wanting to see how much you could save living in your favourite Redrow compared to your current home then head down to your nearest development to use our Energy Performance Certificate (EPC) calculator.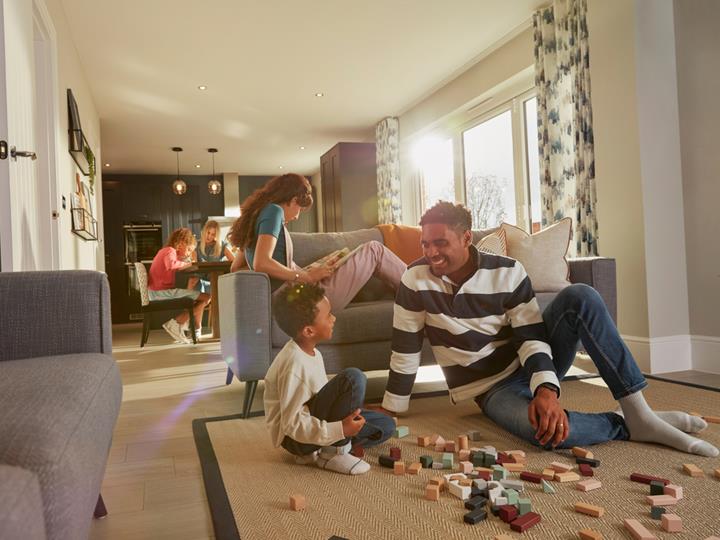 Making a sustainable lifestyle that bit easier
Moving to a new Redrow home doesn't just help your wallet. In fact, when compared to homes built in the 1970's, our Eco Now homes offer a 54% improvement in heat loss. While the average UK property has an EPC rating of D, our homes have a B rating, which makes a big difference in the emissions caused by living in your home. If you're looking to go the extra mile, you can even add solar panels to your home via My Redrow.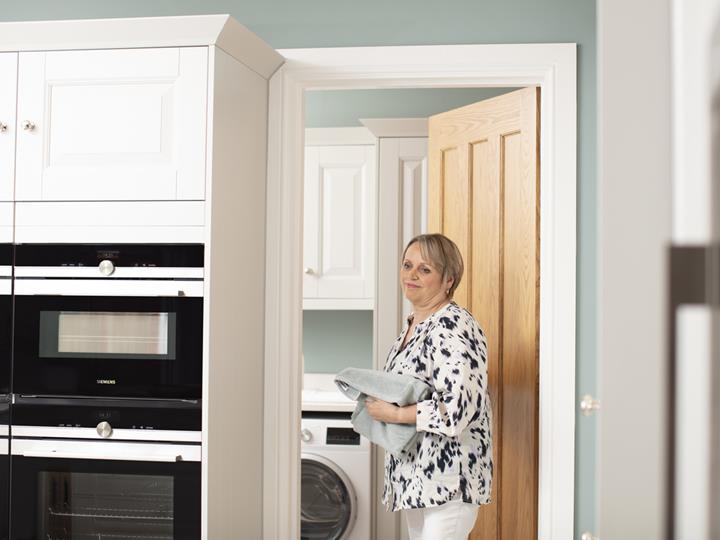 What makes an Eco Now home energy efficient?
Our homes are built with a fabric first approach to conserve heat. They exceed air-tightness standards by more than 50% while maintaining air quality through extract ventilation and trickle vents. These provide a continuous flow of fresh air throughout the home.
Double glazed windows help with heat conservation and smart heating controls allow you to keep your home at a steady temperature. Eco Now homes also use less water than required by building regulations, without any compromise in function. They outperform the minimum standard by an extra 20 litres per person per day.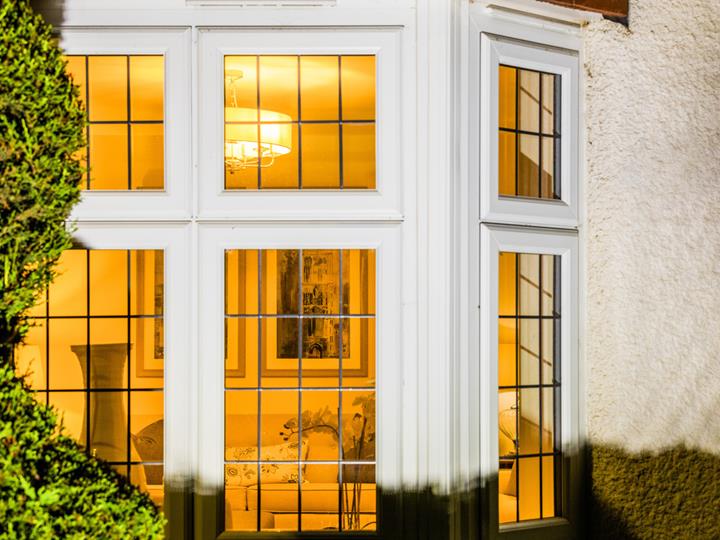 Where you can be sure of an 'Excellent' experience
We're proud to have an 'Excellent' Trustpilot rating. Take a look at some of our 5 star reviews below.
They answered all our questions and with the interactive screen walked us through all eventualities, even down to a comparison of energy savings with a new property and our current home!
John, Trustpilot
Redrow customers
Nothing seemed too much for our hosts from skirting board heights to taller ceilings…energy efficient boilers, kitchen islands (I could go on) and on top of that we got to play with the big digital TV showing the full 3D vision of site works, plans, prices, boundaries etc etc.
Jane, Trustpilot
Redrow customer
We have considered lots of different builders, but none of them compare to Redrow. The quality of their homes and service has been fantastic.
Rapinda, Trustpilot
Redrow customer
So happy we bought our first home with redrow. The quality and service has been excellent. As first time buyers we got a lot of support through the process.
L.A, Trustpilot
Redrow customer
What is an Eco Now home?
Our Eco Now homes use our 'Fabric-First' approach to retaining heat in the home. They're heated using A+ rated energy efficient gas boilers to save you an average of £2,600* on your energy bills.
What does 'fabric first' mean?
It's about building energy efficiency into the very fabric of the home, using enhanced insulation, highly efficient doors, windows and heating systems to reduce the home's energy use and retain heat.
The average UK home has an EPC D rating but our 'fabric first' design ensures our homes are rated B. This results in overall lower energy consumption and reduced running costs for Redrow home owners.
What will buying an Eco Now home mean for airflow in my home?
To help maintain healthy airflow within our homes we install trickle and purge vents alongside extractor fans in places that see high moisture levels such as kitchens, bathrooms and utility rooms.
How exactly will my Eco Now home help to reduce water usage?
Our homes greatly reduce water usage through the installation of low flow water taps. Low flow taps see the introduction of air to the water flow when being used. The flow and pressure of water is not affected by adding air here and this small change helps our homes to outperform the standard for water usage by an extra 20 litres per person per day.
What optional extras/ upgrades are available to make my home even more energy efficient?
If you wish to add further energy efficiency features to your Eco Now home you can purchase solar panels through My Redrow. Please speak with the sales team on your chosen development for more information.
Ready to find your new energy efficiency Eco Now home?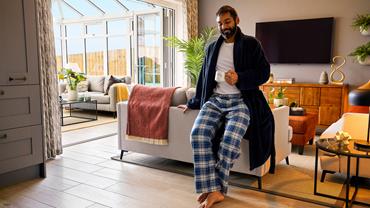 Energy Efficiency
Eco Electric
With our new generation Eco Electric homes, you can enjoy superb future-ready features.
LEARN ABOUT ECO ELECTRICITY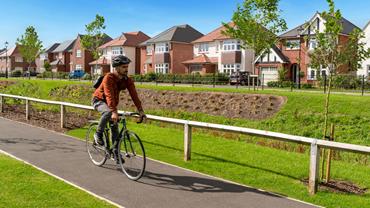 Energy Efficiency
Energy Efficiency
You could save an average of £3,100 on your annual energy bills with a new Redrow.
LEARN ABOUT ENERGY EFFICIENCY
Energy Efficiency
Underfloor Heating
Underfloor heating is available as standard on the ground floor of our detached Eco Electric homes.
LEARN ABOUT UNDERFLOOR HEATING