From placemaking to playmaking
Getting outside to play is one of the best ways to connect. It provides the building blocks for children's confidence, and gives them an opportunity to learn about the world around them.
Whether it's a play park, a walking track, a community garden, or a bench to watch the world go by. In new communities like ours, these play and community spaces are more important than ever.
So we're putting play at the heart of our communities. At the heart of a Better Way to Live.
Scroll on to discover our play report, meet our 'Junior heads of play', take part in #RedrowBallGameChallenge as well as finding your nearest #Playday2023 event.
Key findings from our play report
Working with experts in the field, we've launched a report titled 'From Placemaking to Playmaking: Encouraging Community Play across the UK'.
Our research has found children play outside for two thirds less time, on average, than their parents' generation. Ahead of the summer school holidays, the survey of 2,000 parents revealed the decline in outdoor play has raised concerns. Most commonly that their child spends too long on social media (36%), and not having enough safe spaces near their property to play (27%). Three quarters (73%) of parents also state roads are too dangerous now to consider sending them outside to play.
Hear from Professor Helen Dodd, Kevin Parker, Group Master Planning Director as well as Tim Gill, and Marianne Mannello from Play Wales.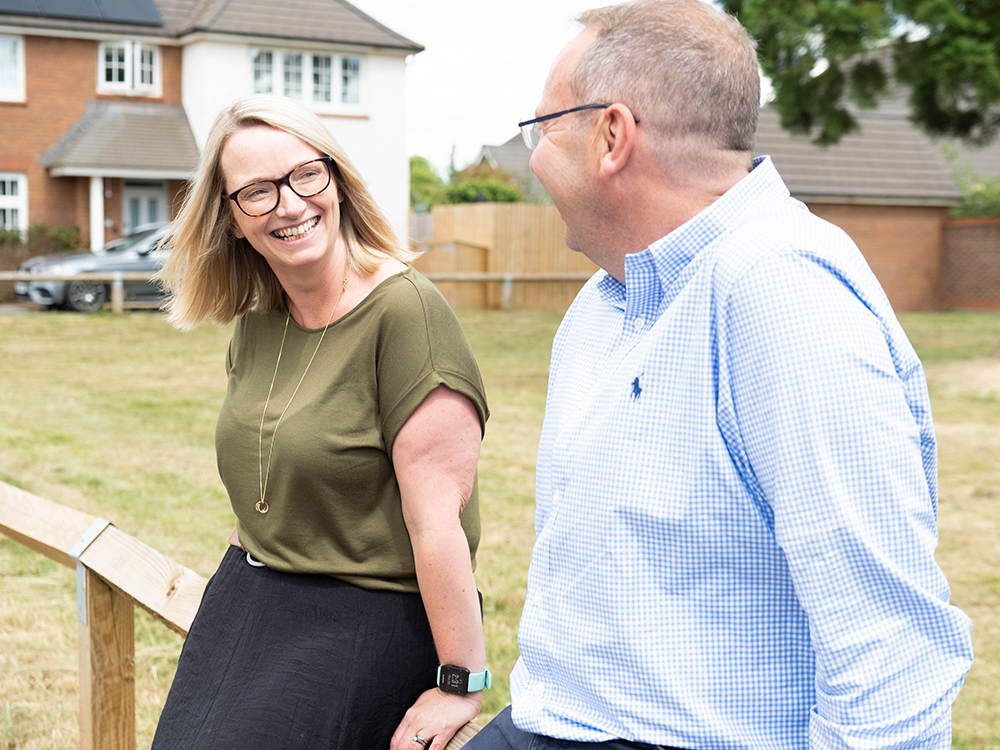 Introducing our junior heads of play
Meet Willow and Indy, our Junior Heads of Playmaking. We ran a nationwide search for young residents across the country to design their dream play area. From rock-climbing walls, tree ziplines, and dancing gazebos we had some fantastic entries to choose from. Willow and Indy had this to say:
"Our design consists of four corners, each representing a different activity. The centre of the play area features a rainbow dancing and gaming gazebo.
Corner 1: A splash pad with tub and water slides.

Corner 2: Trampoline, zip line, roundabout and swings.

Corner 3: Red carpet leading to a sweet shop hut.

Corner 4: A mini football pitch with picnic benches.
The play area is also surrounded by wild flowers for daisy chains."
Willow and Indy, our newly appointed play experts are now advising on their favourite play areas and equipment, to help inform our approach to community, belonging and placemaking for years to come.
...And not forgetting our wonderful runners up
By listening to the real experts – children themselves – we can ensure the play equipment and spaces we design are used frequently and enjoyed by the local community for many years to come.
Please play here
In this episode of the New Homes Podcast, we delve into the psychology around child's play and the secret to obtaining the perfect 'play diet' for your family.
#RedrowBallGameChallenge
Show us your skills to win play equipment for you and your community. One lucky individual will win a £500 sports voucher or enter as a team to win £750. You can enter the competition by filming your skills and tagging us on social with #RedrowBallGameChallenge.


Or send us your video via email Good luck! See terms & conditions.
Top play tips for parents
Looking for fun and affordable ways to keep the kids entertained this summer? From movie nights to park crawls and 'craftanoons' there's plenty of fun to be had at home.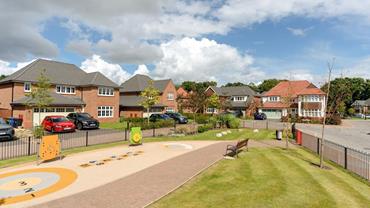 Outdoor games for all the family
From simple classics like hopscotch or skipping to oversized versions of popular games, there are lots of ways to enjoy garden games this...
Outdoor game ideas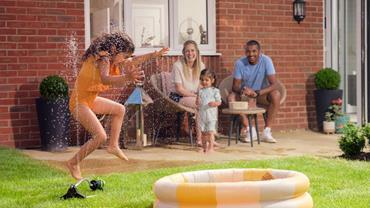 Keep kids entertained this summer
With six weeks to fill, we've put together a boredom busting guide on how to entertain kids at home in the summer.
Holiday activity ideas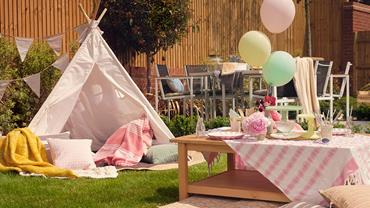 Activity ideas for holidays at home
To celebrate our love of all things 'home' based we have some great ideas for things to do in the summer holidays.
Affordable fun at home ideas
Event
Celebrating #NationalPlayday2023
To celebrate National Playday on 2nd August, we're running a series of play events at selected developments nationwide from the 29th of July to the 6th August 2023.
Find your nearest development and bring your children along for lots of summer fun. They'll each receive their own play pack and have the opportunity to try some new games, all while you enjoy the refreshments (and a quick tour of the show homes!).