Everybody's talking about … energy efficiency
Statistics show three in four adults are more concerned about energy efficiency than they were even a year ago, says Roz, and it's not hard to understand why that influences Redrow more than ever.
James said: "Our homes are already incredibly energy efficient and there's been some fantastic research done by the Home Builders Federation recently, which says new-build homes save on average over £3,000 a year*. Equally, if you've got a second-hand home and want to make that as efficient as a new-build, you're going to have to go and spend up to £70,000* just to get it performing the same way."
Our homes currently have a fabric-first approach to minimise heat loss, but the intention is to take it to the next level with air source heat pumps and underfloor heating as standard on all its upcoming developments. Gary says heat pumps could play a 'vital part' in helping achieve a Net Zero target by 2050 in the UK where emissions from heating buildings are only about a third of the way there.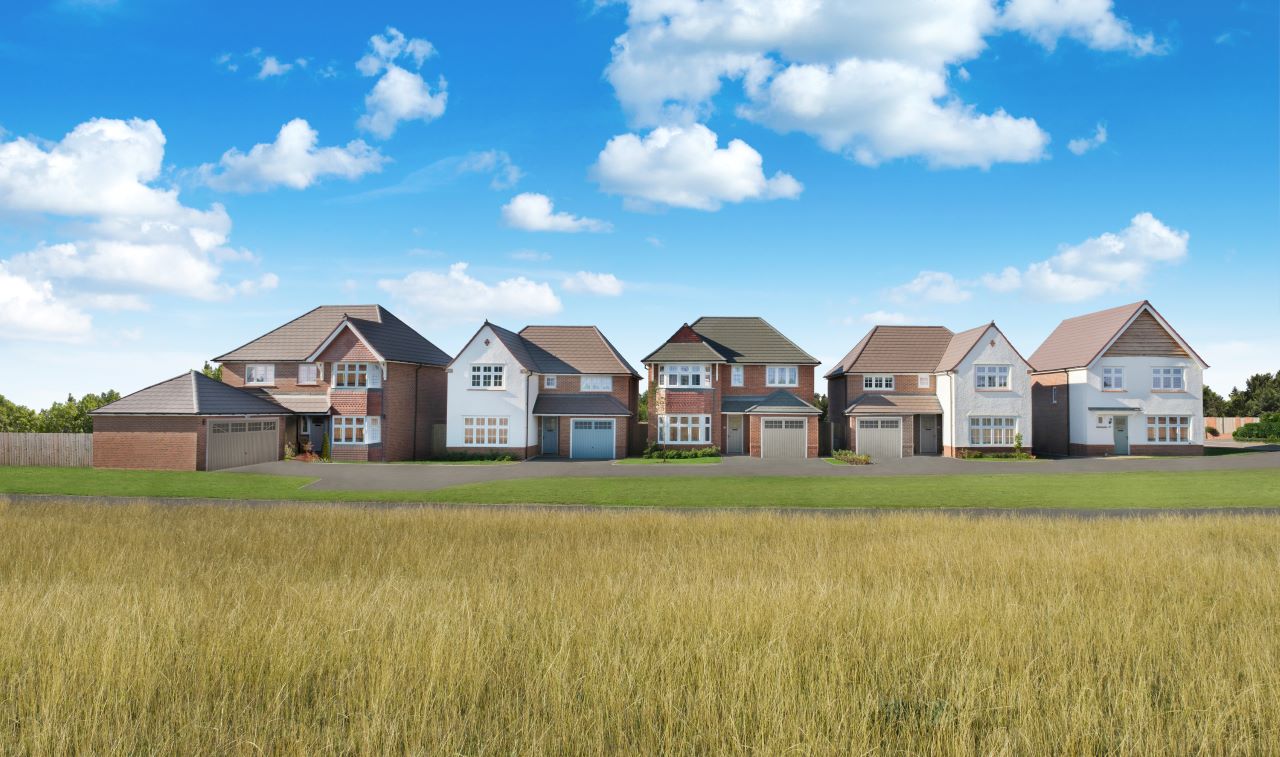 How do air source heat pumps work?
"You might have heard of heat pumps working like a fridge in reverse," said Gary, who goes on to explain how fridges absorb the heat from the food and store it in the back of the fridge. "If you feel the back of your fridge, it's warm. The heat pump works in reverse, so what it's doing is taking the outdoor air temperature and using that energy, and transferring that into hot water for internal use."
Its carbon footprint is lower than traditional systems, and will reduce even more as the UK moves towards greener, renewable technology.
Many European countries have already adopted heat pumps, says Gary, especially in Germany where there's a big push towards heat pumps and electrification of heat because of issues with supply and demand for gas.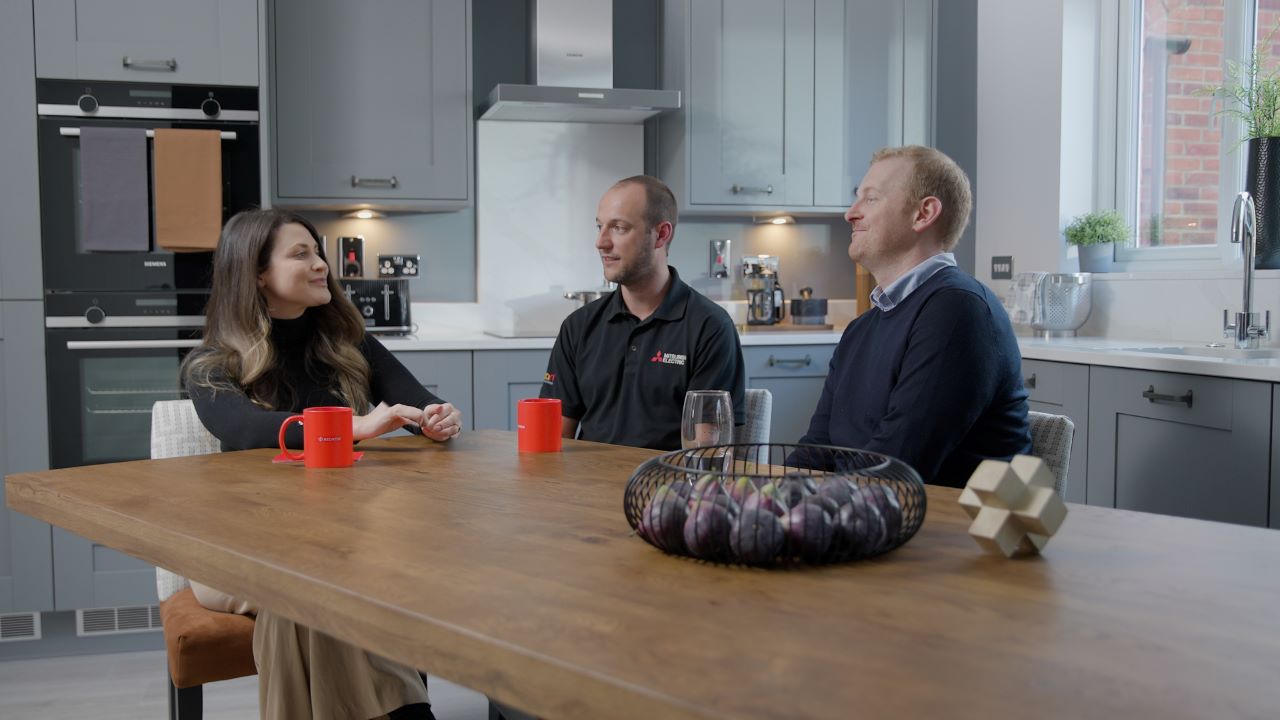 Will an air source heat pump save me money?
"Absolutely," said Gary. "There's a stigma related to heat pumps because they use electric and electric is more expensive than gas, therefore heat pumps will cost more to run – but actually heat pumps are 300% more efficient."
Gary adds that for every 1kw of energy that's put into a heat pump, you get 2kw out: "It's using that outdoor air and that free energy to create the heat for the home."
The UK has made leaps in its use from where it was due to legislation changes: "Which is great not just for the UK but the overall contribution to climate change."
Why is Redrow making the move towards air source heat pumps now?
Customer demand and expectation is one of the reasons, explains James, along with the desire as a company to do 'its bit'.
"Thirdly, there's industry legislation and a target that by 2025 new homes are going to have to reduce the amount of carbon they produce up to 70%, but we have said let's not wait for that, let's go further and faster today because we think it's the right thing to do."
Gary agrees, particularly with the 2050 Net Zero target: "It's no good waiting until 2040 and deciding we need to rip out all the gas boilers and fossil fuel burners. It's important we make those changes now."
He says around 80% of buildings in use now will still be in use in 27 years so it's important new homes start to progress towards that green technology.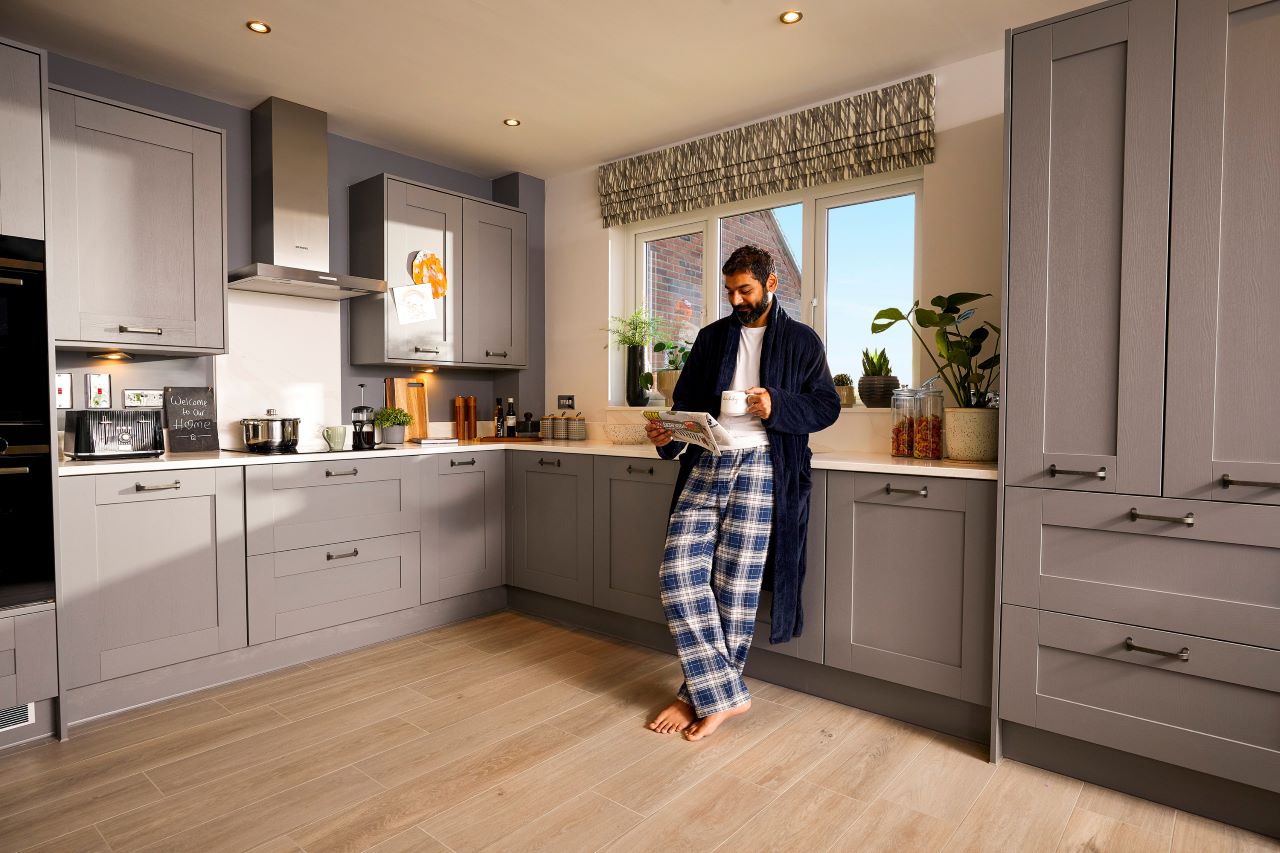 What are the benefits of air source heat pumps and underfloor heating?
As well as cost and environment benefits, there are lifestyle advantages. Underfloor heating is a luxurious feature and, with no radiators downstairs, it can free up furniture layouts and allow you to put furniture where you couldn't before and be more creative, says James.
Air source heat pump systems also run better and more effectively when they are running at a constant temperature, so there's no need to turn it on and off: "It's better to leave it on and have it ticking over and your house stays at an ambient temperature … rather than letting it go cold and then heating it up again," Gary explained. "So it saves money and it's more efficient doing it that way."
We have already conducted customer trials and James said: "Customers who experienced it really wouldn't want to go back, and they really enjoy the benefit it gives them as well as the cost savings."
Gary answers many of the top questions people have about air source heat pumps, from whether they're noisy – they're not! – to where they go and what they look like.
When can I get a Redrow home with underfloor heating and an air source heat pump?
We have begun our national roll out of underfloor heating and air source heat pumps, and James said: "For all of our future, upcoming developments it will be standard."
* See our energy efficiency webpage for more details.